Current Status Corona COVID19 / Ukraine Information
Current Status - Corona:
Goods traffic in Germany: high volume of goods during the Easter period, in part with minimal delays - goods deliveries generally reach all destinations within Germany on time. In some cases, transit times may be extended by 3-4 days. The situation is expected to ease after Easter from 25 April 2022.
Goods traffic Europe: partly delayed - goods deliveries to/from Europe are only running at reduced volumes due to the worldwide container shortage. - Due to the war in Ukraine, many truck drivers are missing in trans-European freight traffic.
Supplier situation flooring: Tense to very tense for the most part. For all flooring types there are isolated supply bottlenecks and in some cases longer delivery targets. Ukraine accounted for over 50% of the oak parquet top layers for all European parquet manufacturers. Due to the war, all sawmills in Ukraine are at a standstill, which has led to an extreme shortage of oak parquet top layers. Many European parquet manufacturers are currently unable to produce oak parquet. The gas shortage is causing problems with primary raw materials for flooring. This leads to reduced production of laminate and vinyl on HDF substrates. Many parquet floors are no longer available from manufacturers. Some parquet and laminate floors have extended delivery times of up to 14 weeks. There are more price increases on the part of the manufacturers.
Warehouse/dispatch: undisturbed - The goods and sample dispatch in our warehouses runs undisturbed.
Situation assessment and forecast: Despite the Corona virus and the Ukraine war, goods logistics are running with only minimal restrictions.
The raw material situation is getting worse and worse. Further price increases are very likely and some have already been announced.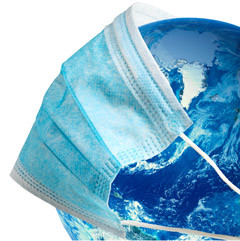 The supply situation for floor coverings will remain tense. Germany is the largest laminate producer in the world and global demand is currently enormous. All manufacturers are producing at maximum output. For vinyl and designer flooring, the supply chains for raw materials are disrupted by Beijing's zero-covide policy. For parquet, oak is in short supply. Please be sure to order well in advance (3-4 months in advance) if you want the full choice from all floors. Due to our large stock, we can always offer you a large selection of floors. However, the selection is currently not as large as normal, as many manufacturers can no longer deliver.