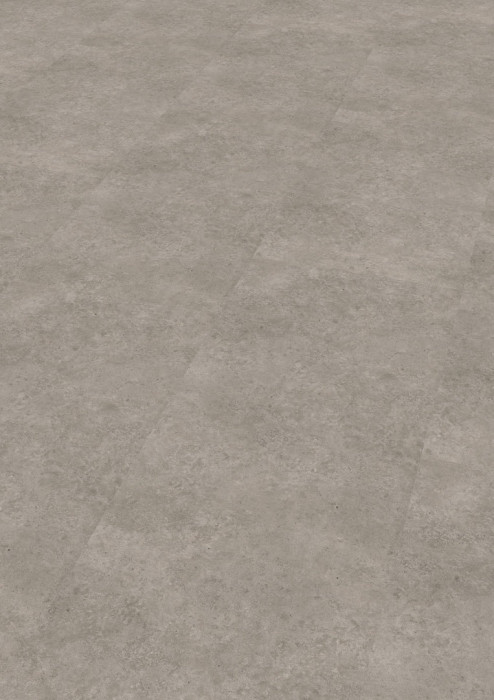 Wineo Vinyl flooring 800 Stone Calm Concrete Tile Bevelled edge for gluing
Item number:
WIN_D_DB00094-0001
From 167.2 m² for each €24.01 m² Incl. VAT.
buy and 29
Add the desired quantity to the shopping cart - the price will be updated automatically.
Article is on stock and dispatched within 24 h (Delivery within ca. 2-4 working days) - "Choose your own delivery date" available.
Free shipment
for flooring of
25m²
within Germany
Suitable accessories
Information
Manufacturer:
Wineo Vinyl
Series:
800 Stone
Surface:
Sand texture
Decor:
Calm Concrete
Bevel:
Bevelled edge
Service class:
23/33/42
Warranty:
25 years warranty in the living area
Installation connection:
for gluing
construction:
Heterogeneous plastic planks for gluing
Thickness:
2,5mm
Width:
45,72cm
Length:
0,9144m
Piece in package:
10 this corresponds to 4,18m²
More Information

Wineo Vinyl 800 Stone Calm Concrete tile look bevelled edge for gluing

This high-quality, flexible design floor sets accents and embellishes the room with its tile look. Both optically and haptically it is hardly distinguishable from real stone tiles. However, this floor is always pleasantly warm to the feet - in contrast to the stone version.

The most important properties of Wineo Vinyl 800 Stone Calm Concrete tile optics bevelled edge for gluing

Format of the tiles: 914.4 mm x 457.2 mm
Height of the tiles: 2,5 mm
Thickness of the wear layer: 0,55 mm
Packaging unit: 10 tiles per package, this is enough for an area of 4.18 m²
Series: 800 Stone XL
Optics: concrete
Colour: Grey
Decor: Calm Concrete
Design: Tile with joints
Surface structure: Sand
Assembly: Heterogeneous plastic layers
Connection type: adhesive
Installation type: adhesive
suitable for damp locations
suitable for mounting over underfloor heating systems
Service classes: 23 (residential), 33 (commercial), 42 (industrial)
25-year manufacturer's warranty for residential use

What do the service classes say?

The service classes indicate for which type of use and for which load a floor covering is suitable. They consist of two digits. The first digit indicates the type of use: 2 = private residential, 3 = commercial, 4 = industrial. Private use in the living area also includes a home office. The second digit gives information about the possible load: 1 = light load, 2 = normal load, 3 = heavy load.

The advantages of this vinyl floor

It does not contain any harmful plasticizers.
Its elastic surface provides a pleasant kicking feeling and is easy on the joints.
This floor does not fade due to sunlight - it is UV resistant.
The surface of this vinyl floor is pressure resistant. Therefore, furniture does not cause scratches or dents.
The floor covering is temperature resistant.
He is always pleasantly warm to the feet.
This vinyl flooring is extremely easy to clean.
There is little footfall and walking noise on this floor.
The soil does not become brittle over time.
This floor covering is temperature resistant.
It is less expensive than stone, parquet or laminate flooring.
It is ideal for allergy sufferers.

The disadvantages of this floor covering

The full-surface gluing of the floor is more demanding in terms of craftsmanship than a floating installation.
The substrate must be prepared more thoroughly, because unevenness will quickly push through.
A glued floor is not as easy to remove as a floating floor.

Brand
Wineo
Manufacturer series name
800 Stone XL
Type of wood or style / pattern
Concrete
Decor - wood pattern
Calm Concrete
Color World
Grey & Puristic
Surface
Sand structure
Product group
Tile optics
Bevel
Yes
Type of bevel
Chamfered edge
Construction
Heterogeneous plastic planks for gluing
Installation
Glue-down installation
Link / joint / connection type
For gluing
Integrated sound insulation
No
Underfloor heating
Yes
Humidity resisstant
Yes
Manufacturer warranty in years
25 years warranty in the living area
Wear class
23/33/42
Surface layer mm
0,55
Height (mm)
2,50
Thickness (mm)
2,50
Width (mm)
457,20
Length (mm)
914,40
Quality
A1 sorting
Eco-label / Certification
Manufacturer article number
Wineo DB00094
Manufacturer EAN
Wineo 4017268463399
Manufacturer catalogue

Download

Manufacturer's laying instructions

Download

Manufacturers fact sheet

Download

Manufacturer's care instructions

Download