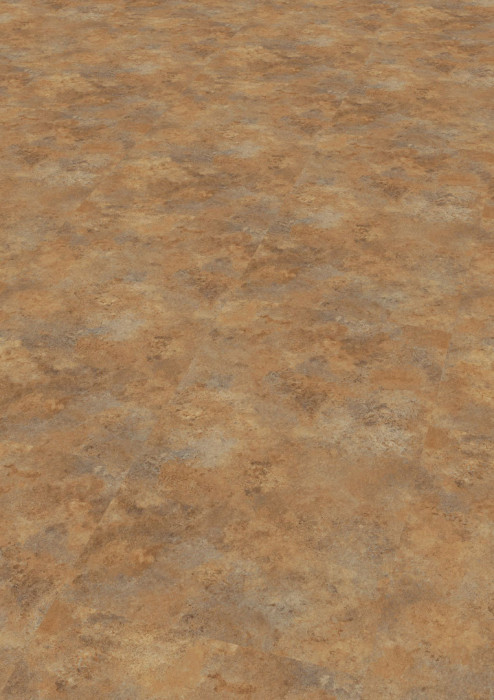 Wineo Vinyl flooring 800 Stone Copper Slate Tile Bevelled edge for gluing
Item number:
WIN_D_DB00091-0001
From 167.2 m² for each €24.01 m² Incl. VAT.
buy and 29
Add the desired quantity to the shopping cart - the price will be updated automatically.
Article is on stock and dispatched within 24 h (Delivery within ca. 2-4 working days) - "Choose your own delivery date" available.
Free shipment
for flooring of
25m²
within Germany
Suitable accessories
Information
Manufacturer:
Wineo Vinyl
Series:
800 Stone
Surface:
Stone Structure
Decor:
Copper Slate
Bevel:
Bevelled edge
Service Class:
23/33/42
Warranty:
25 years warranty in the living area
Installation connection:
for gluing
construction:
Heterogeneous plastic planks for gluing
Thickness:
2,5mm
Width:
45,72cm
Length:
0,9144m
Piece in package:
10 this corresponds to 4,18m²
More Information

Wineo Vinyl 800 Stone Copper Slate tile look bevelled edge for gluing convinces with a particularly authentic surface effect

The Wineo 800 Stone series is best known for imitating different materials. This is not much different with the model Wineo Vinyl 800 Stone Copper Slate tile optics bevelled edge for gluing. The large format appearance of the panels is phenomenal for the floor. The well thought-out design creates an impressive floor area, which is additionally enhanced by the stone structure. The warm reddish-brown colour gives the room an attractive and beautiful touch after installation. If one would fall back on a real stone decor, then this building material lacks the certain comfort. But if you still don't want to do without this design, you will find a wonderful alternative in this tasteful design floor. In addition, this floor solution makes it easy to put numerous living ideas into practice. At this point we can list even more product advantages.

The material has a high noise reduction
Due to the low installation height of 0.55 mm, renovation work can be carried out quickly
The construction is equipped with water-repellent properties
Thanks to the high slip resistance, the vinyl floor becomes a surface suitable for everyday use

The flowing design language radiates naturalness

When designing the domestic backdrop, every inhabitant takes a lot on himself. The main thing is that the apartment looks cosy in the overall result. Some rummage on flea markets or second-hand shops for nostalgic unique pieces. If one even tried to get rid of the old couch from the grandparents, then one threw oneself self-sacrificingly in between. Modern living does not automatically mean to part with loved things. With a little skill, the memorabilia or unusual objects can be easily integrated into the living concept. The Wineo Vinyl 800 Stone Copper Slate design floor is extremely flexible in its areas of application. It is even made to be recommended as a floor covering for commercial units or in light industry. Whether warehouses, workshops, sales rooms, galleries, studios, stores & shops, administrative buildings or museums, the high-quality service classes ensure the required resistance. Even over a longer period of time, the wear layer can withstand continuous mechanical stress. Furthermore, dirt on the surface can be removed without much effort. Not an insignificant point. Especially in public institutions there is sometimes an enormous rush of visitors. Stains, shoe prints or streaks are more common. In these cases it is all the more important to be able to quickly remove the contamination. Of course, this saves an incredible amount of time and the costs are kept within limits. In offices, most employers attach great importance to quiet. If the employees have to concentrate hard, any noise can be disturbing. The design floor is designed to make background noise a fight. The reverberation of heel shoes or the movement of furniture is effectively dampened.
Brand
Wineo
Manufacturer series name
800 Stone XL
Type of wood or style / pattern
Slate
Decor - wood pattern
Copper Slate
Color World
Red brown & Warm
Surface
Stone structure
Product group
Tile optics
Bevel
Yes
Type of bevel
Chamfered edge
Construction
Heterogeneous plastic planks for gluing
Installation
Glue-down installation
Link / joint / connection type
For gluing
Integrated sound insulation
No
Underfloor heating
Yes
Humidity resisstant
Yes
Manufacturer warranty in years
25 years warranty in the living area
Wear class
23/33/42
Surface layer mm
0,55
Height (mm)
2,50
Thickness (mm)
2,50
Width (mm)
457,20
Length (mm)
914,40
Quality
A1 sorting
Eco-label / Certification
Manufacturer article number
Wineo DB00091
Manufacturer EAN
Wineo 4017268464020
Manufacturer catalogue

Download

Manufacturer's laying instructions

Download

Manufacturers fact sheet

Download

Manufacturer's care instructions

Download