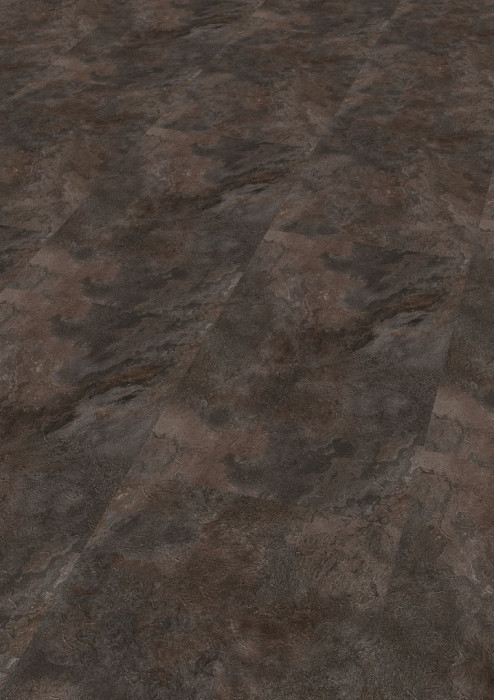 Wineo Vinyl flooring 800 Stone Silver Slate Tile Bevelled edge for gluing
Item number:
WIN_D_DB00087-0001
From 167.2 m² for each €24.01 m² Incl. VAT.
buy and 29
Add the desired quantity to the shopping cart - the price will be updated automatically.
Article is on stock and dispatched within 24 h (Delivery within ca. 2-4 working days) - "Choose your own delivery date" available.
Free shipment
for flooring of
25m²
within Germany
Suitable accessories
Information
Manufacturer:
Wineo Vinyl
Series:
800 Stone
Surface:
Slate structure
Decor:
Silver Slate
Bevel:
Bevelled edge
Service class:
23/33/42
Warranty:
25 years warranty in the living area
Installation connection:
for gluing
Construction:
Heterogeneous plastic planks for gluing
Thickness:
2,5mm
Width:
45,72cm
Length:
0,9144m
Piece in package:
10 this corresponds to 4,18m²
More Information

Wineo Vinyl 800 Stone Silver Slate tile look bevelled edge for gluing creates an enormous spatial effect

Design-savvy people like to orient themselves to the latest furnishing trends. With the immense offer, everyone of us can get confused at times. Therefore, it is essential that the idea generation process is focused on the actual objective. What is the room for and with which elements is it enlivened? Of course, the building materials play the main role already during the renovation of the premises. The house builder or interior designer is welcome to really let off steam already in this phase. Dull, uniform or long dusty components are not the ideal standard. Originality and creativity may well dominate the choice of floor covering. Wineo Vinyl 800 Stone Silver Slate tile optics bevelled edge for gluing gives an optimal marching direction. Indicated tiles where the eye can see. Quite honestly, the manufacturer is setting a successful style mark. The slate structure contains earthy tones and thus radiates a certain calm. In the same breath, the Silver Slate décor appears breathtakingly lively. It is simply a tasteful eye-catcher with a feel-good guarantee, which makes a name for itself with excellent benefits.

Thanks to first-class service classes, the floor is intended for both private and commercial use
The installation of the material on a floor heating system can be carried out without hesitation
Elastic and soft properties provide a pleasant walking sensation
The surface is easy to care for and requires only a short time to clean

Vinyl flooring can certainly be seen as an expression of joie de vivre

It is conceivable that this high-quality product could be used for the renovation of old buildings. Without a doubt, the design floor is a perfect implementation of rich and modern colours. In apartments and loft apartments, contemporary interpretation has long been at home. The stylish charm and simple aesthetics have already convinced many residents. Design floors are also found in public institutions such as studios, galleries, museums, research institutes or schools. This is mainly due to the durability and robustness of the 45.72 cm wide, 0.9144 m long and 2.5 mm thick panels. There is a lot of power in the respective XL constructions. The PU surface finish alone guarantees that nothing penetrates to the inside. Likewise, the individual segments cannot swell. The manufacturer has also thought this point through in an exemplary manner. Another protective function makes this phenomenon impossible. The public often believes that this type of soil is polluted. At this point we can tell all critics that the entire Wineo Vinyl 800 Stone range is free of any plasticizers or toxins. The modern quality flooring is right in the middle of life and is equipped with a number of top-class test seals. This signals that the requirements for health and safety are sufficiently fulfilled.
Brand
Wineo
Manufacturer series name
800 Stone XL
Type of wood or style / pattern
Slate
Decor - wood pattern
Silver Slate
Color World
Dark & Powerful
Surface
Slate structure
Product group
Tile optics
Bevel
Yes
Type of bevel
Chamfered edge
Construction
Heterogeneous plastic planks for gluing
Installation
Glue-down installation
Link / joint / connection type
For gluing
Integrated sound insulation
No
Underfloor heating
Yes
Humidity resisstant
Yes
Manufacturer warranty in years
25 years warranty in the living area
Wear class
23/33/42
Surface layer mm
0,55
Height (mm)
2,50
Thickness (mm)
2,50
Width (mm)
457,20
Length (mm)
914,40
Quality
A1 sorting
Eco-label / Certification
Manufacturer article number
Wineo DB00087
Manufacturer EAN
Wineo 4017268464068
Manufacturer catalogue

Download

Manufacturer's laying instructions

Download

Manufacturers fact sheet

Download

Manufacturer's care instructions

Download